SCREENWRITING DOESN'T HAVE TO BE INTIMIDATING

Do you have a story idea that you know would be a great movie, but you don't know where to start?

Maybe you've written your first few screenplays, but you just know they don't fully reflect what you're capable of.

MASTERING STORY STRUCTURE is designed to deal with exactly those frustrations. 

When you finish the course, you will better understand the underlying structure in your favorite films in a way that -- far beyond just an academic exercise -- will actually help you structure your own stories.

You will see story structure for what it is: a liberating framework that releases your creativity and your individual voice. By making crucial decisions early on, each subsequent story decision gets easier and easier, allowing you to have fun writing again.

You will finally have a framework to lean on when you get lost, and indecisive, so you never have to carry those feelings for long.

The blank page will become an exciting rather than nerve-racking time, and you will see rewriting as simply another opportunity to make your screenplay even more awesome.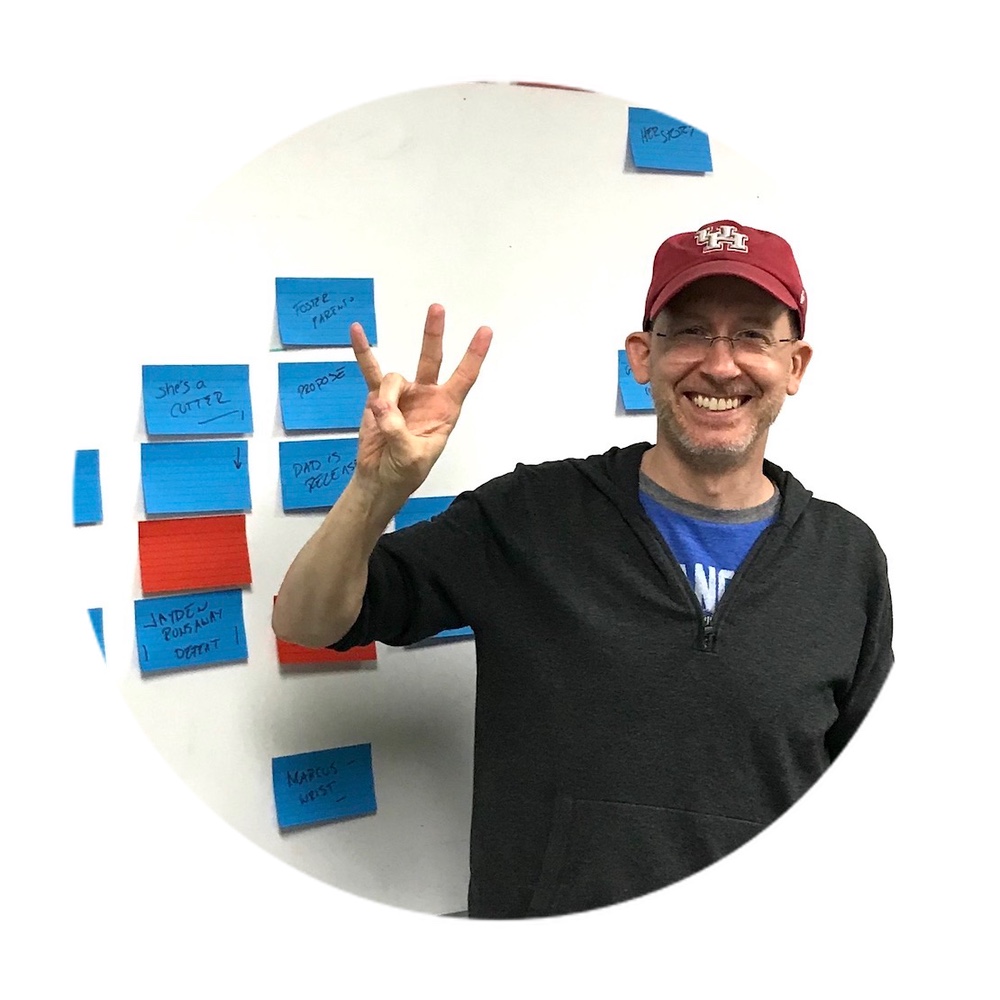 Your Instructor: Tom Vaughan


I started writing professionally twenty-five years ago. I've had eight movies made, and two more in production this year. I am proud of all the ups and downs of my career, but if you really want to understand a subject, I recommend teaching it.
I have been teaching for 20 years now. It forced me to communicate the why behind so many of the decisions I was making as a screenwriter. In doing so, these decisions became tools, accessible whenever I needed them.
As I became a better teacher, I became a better writer. As I became a better writer, I became a better teacher.
When I struggle with any of my own projects, these are the principles I fall back on.
Because of my teaching, I finally have what I lacked early in my career: a tangible, and repeatable process to maximize the full potential of a story idea, and tell the story I am trying to tell to the best of my abilities.
That's what these classes are about. And Go Coogs!
If you want to read more about my bona fides, you can click HERE.
WHY STORY AND PLOT?
Unlike other screenwriting classes, the Story and Plot workshops are taught by a working professional of over 25 years who has taught the subject for nearly as long.

This is not an academic theory. It is not a glamorized interview broken up into segments. These are tangible processes that have been refined and tested literally over decades. The courses are designed to communicate layered ideas simply and clearly and to give specific, concrete steps to empower the student's writing and storytelling.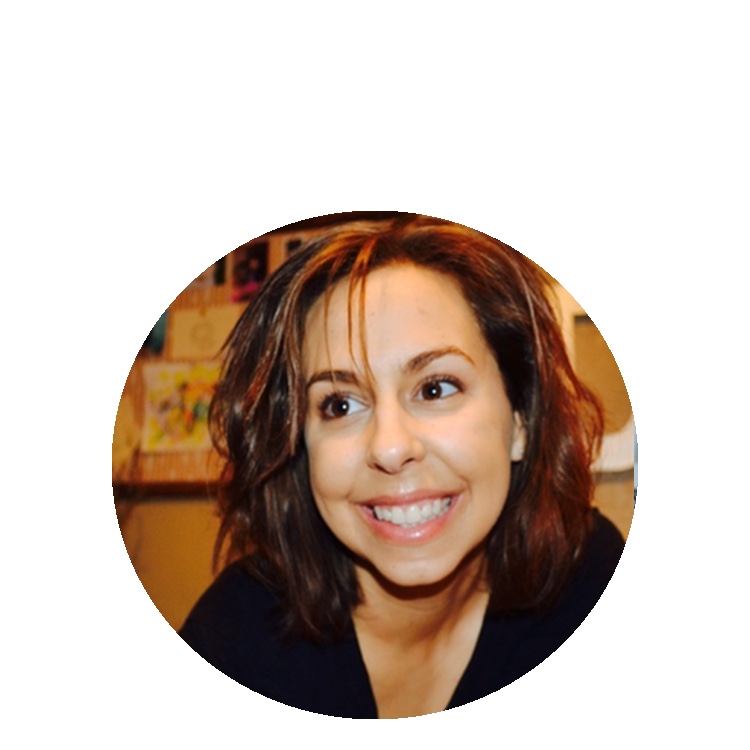 Different From Everything Else Out There.
"Story and Plot is different from everything else out there. Tom is a professional screenwriter, but what's so rare about him is that he can teach the craft. Without his courses I'd wouldn't be writing professionally today. Even if you've read all the books, Tom's method will allow you to understand movies and scripts in a whole new way. Anybody can write, but Tom Vaughn will teach you how to tell a story."
Liza Dora, author of "The Door." and "Is Lena Pretty?"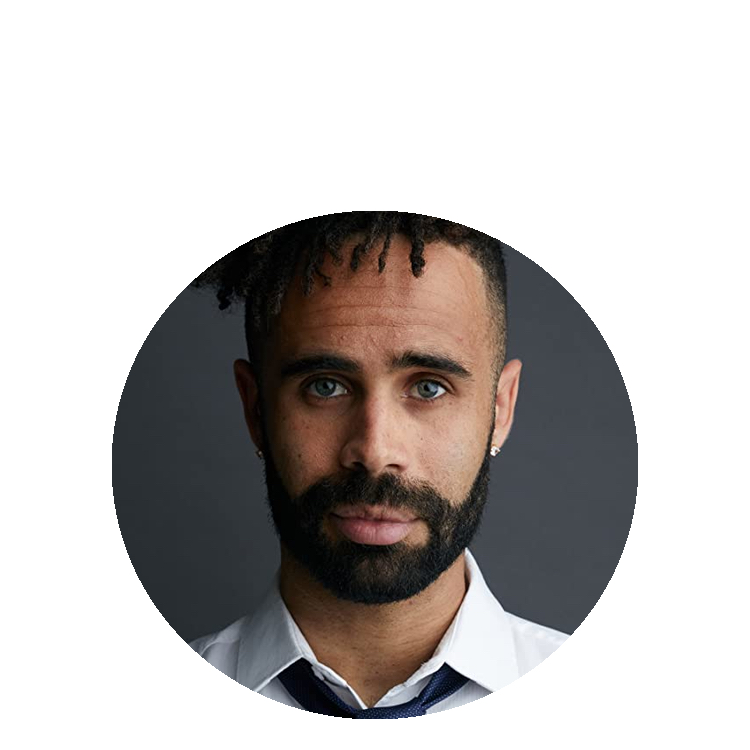 You Will Feel Empowered
I took Tom's class when I had just finished my first season as a staff writer. I had done some TV writing but was intimidated by the idea of writing a movie. Tom's class really made it so simple and so easy.
Whether you're an experienced writer or new to the process of writing, Tom's class is great at really simplifying things and making the decision process much easier. By the end of it, you will definitely feel empowered to be able to write your screenplay, just like I was.
— Zeke Nicholson, writer AP BIO on NBC, MIRACLE WORKERS on TBS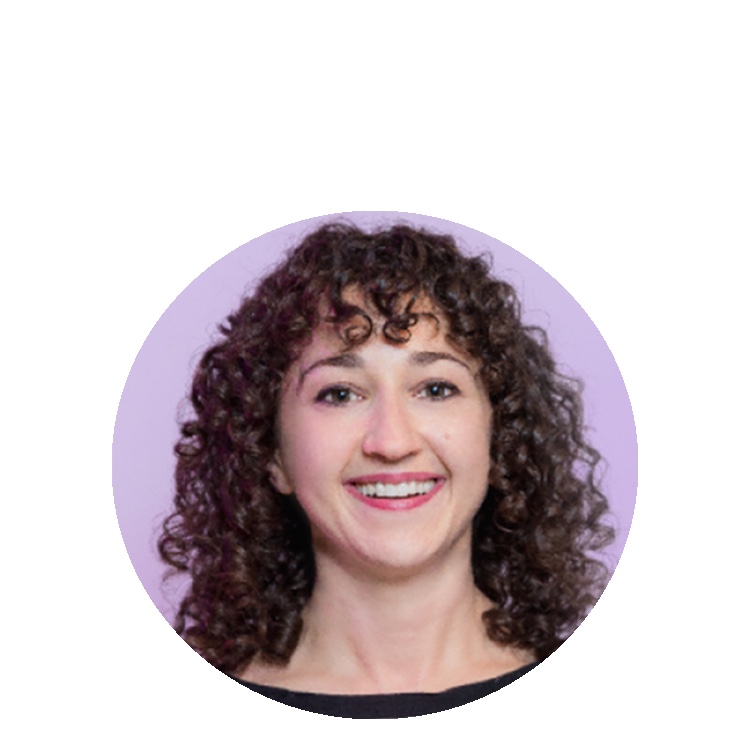 Incredibly Helpful and Inspiring
This workshop is incredibly helpful and inspiring. I went into it with a couple ideas for features I'd been wanting to write, and when the workshop was done, I immediately felt like I had the tools to outline and write those features. Tom is an excellent teacher and I gained a ton of invaluable knowledge in just a few hours. HIGHLY RECOMMEND, even if you've written features before.
Beth Appel, writer THE SEX LIVES OF COLLEGE GIRLS, HBO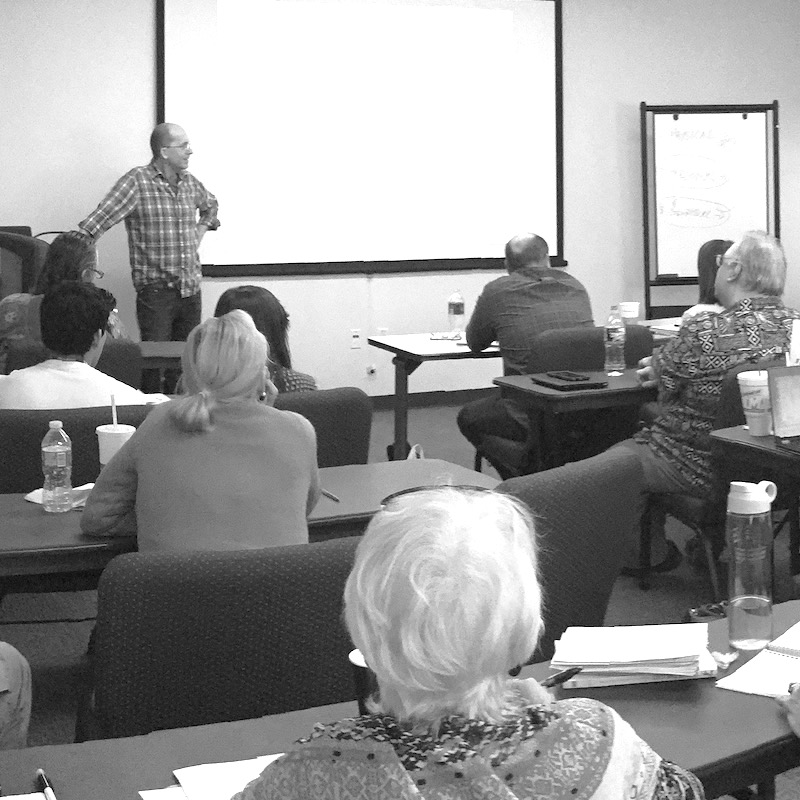 The Same Experience
This is the same class I have taught for years in Hollywood and elsewhere. Only now, you get to keep the lectures and refer back to them whenever you want. The Mastering Structure class has been revised and refined over two decades and many students have signed up for the class multiple times to discover new additions and concepts they may have missed. But now updates will always be free and waiting for you.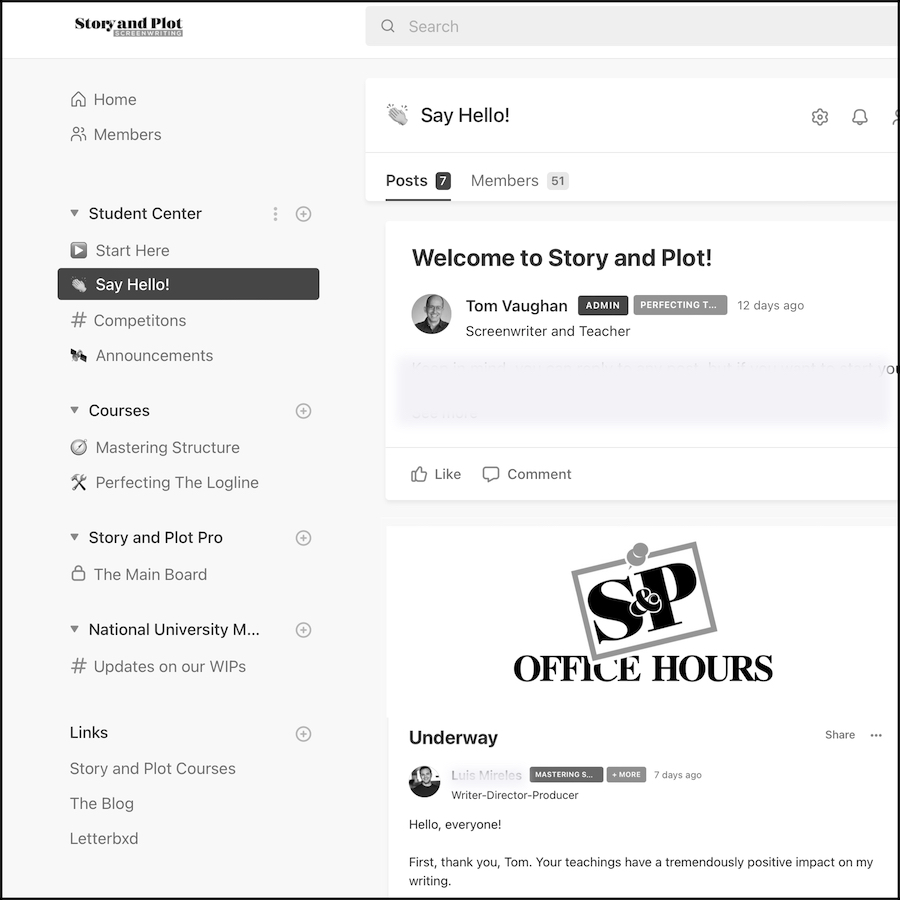 The Story and Plot Community
In the Story and Plot Community, you can ask questions, meet other writers, and participate in LIVE Q&As. You'll have access to the S&P script library as well as an ever-evolving list of structure breakdowns for new movies. Because of this 24/7 access, the Mastering Structure course is not the end of your relationship with Story and Plot, it is just the beginning.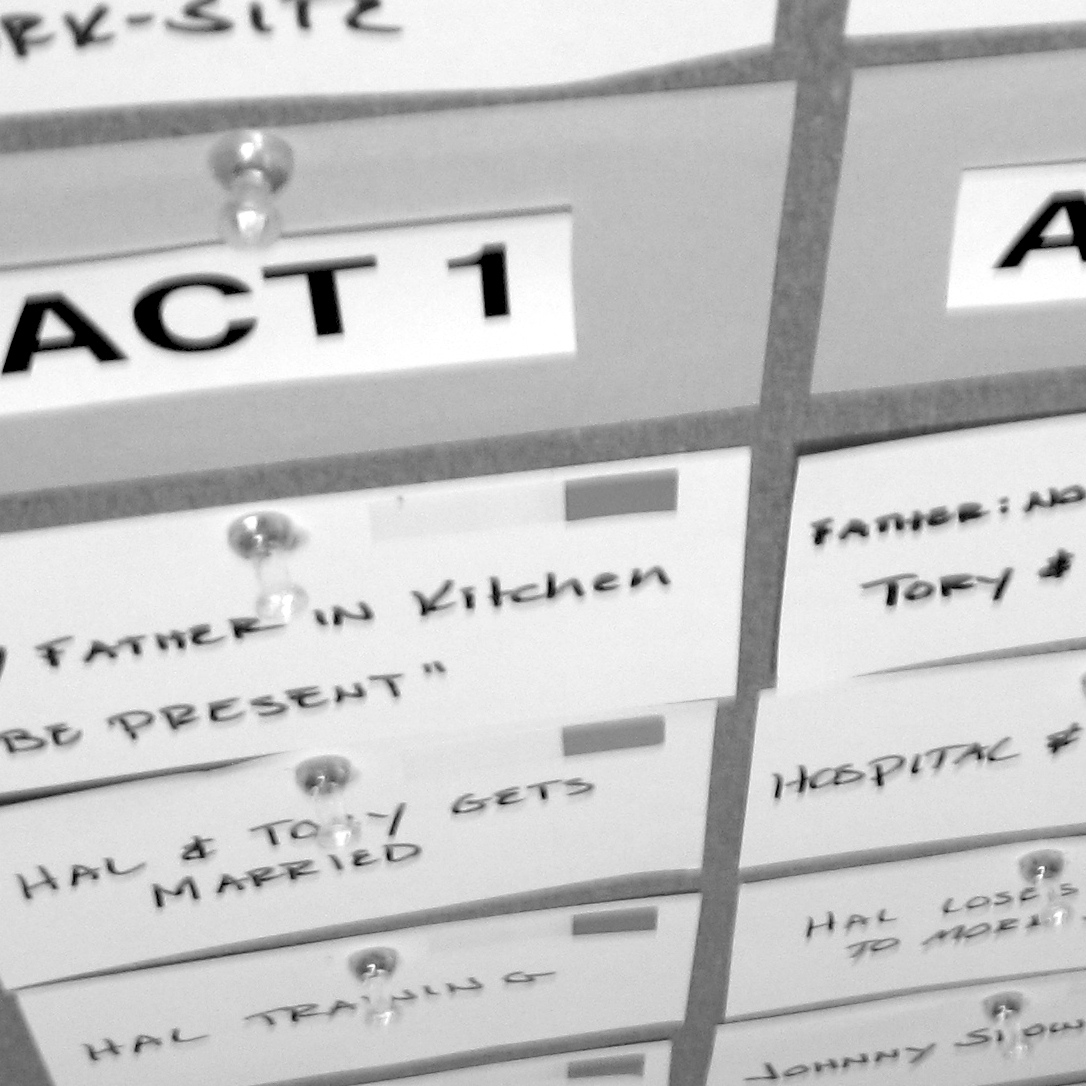 Putting It All Together
Mastering Structure is not designed for film criticism. None of what you learn would mean much if it didn't help you structure out your own project. That's the name of the game here. Want to know where to start? We got you. Why isn't your script working as you hoped? Yep, right here. You will become decisive with your choices because you will know what story you want to tell, and how you want to tell it.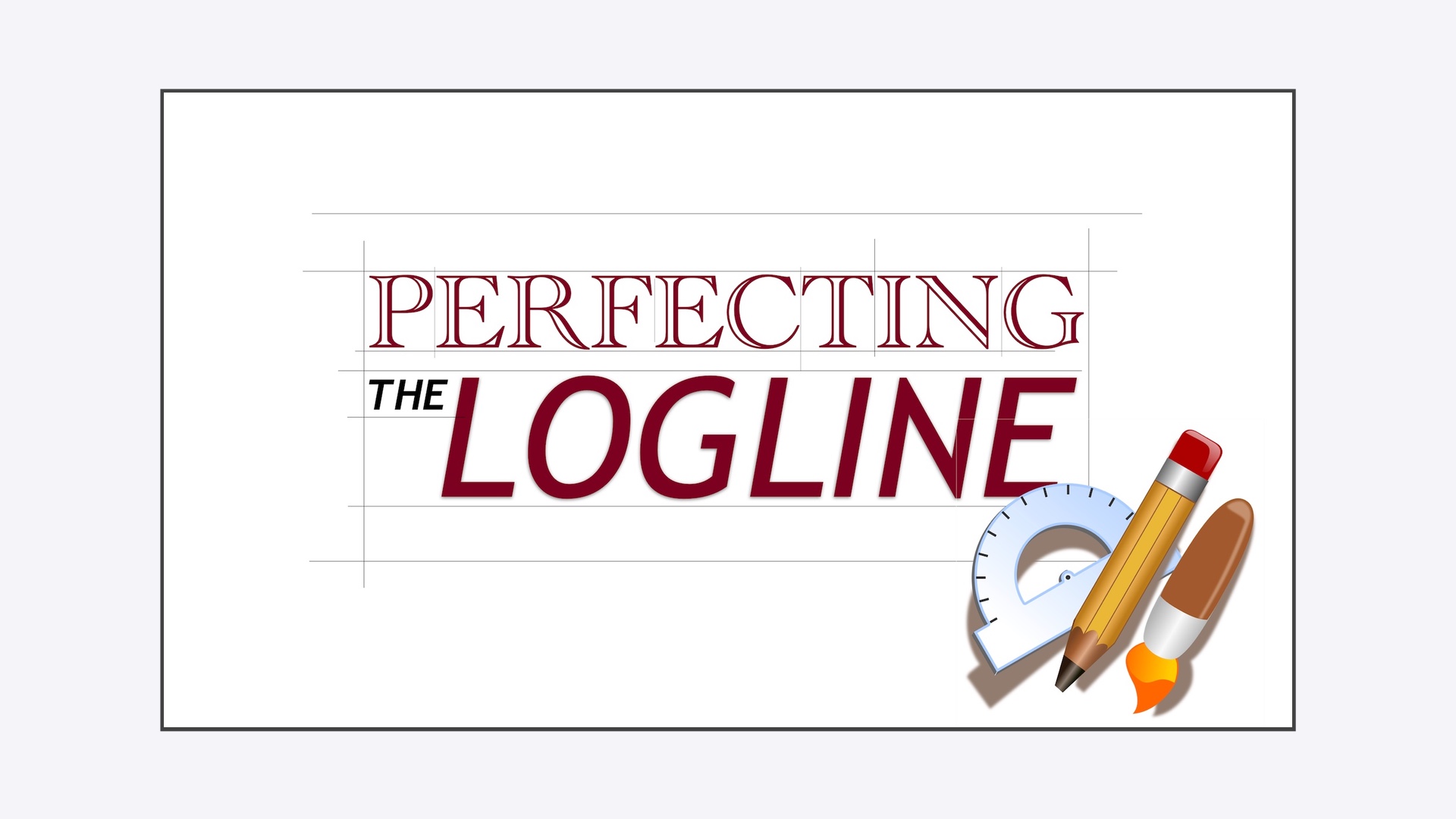 FREE BONUS
For a limited time, enroll in Mastering Structure, and get Perfecting The Logline FREE, a $99 Value.
Perfecting The Logline is a Story and Plot mini-course designed to help you write concise, compelling loglines that get people excited and want to read your screenplay.


The Mastering Structure Curriculum
Who This Class Is For:


• You've never written a screenplay before, and you're not sure where to start.
• You have a few feature length screenplays under your belt, but you know your writing is not reaching its full potential.
• You are a professional television writer, but you're not as comfortable structuring out a full-length feature film.
• You're new to developing material on the production side, and you're looking for a competitive advantage through a more consistent process.
• You're a novelist, or anyone else who is interested in story structure.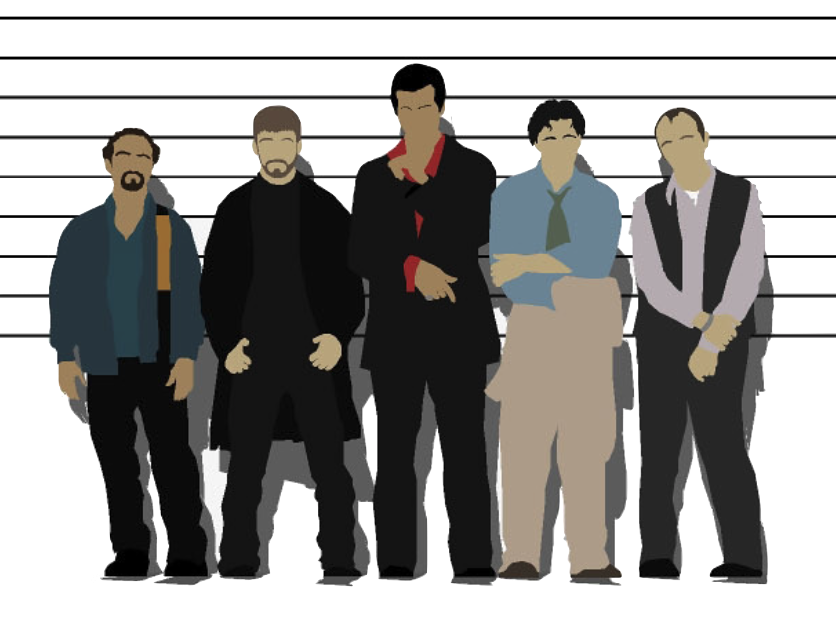 More experiences with Mastering Structure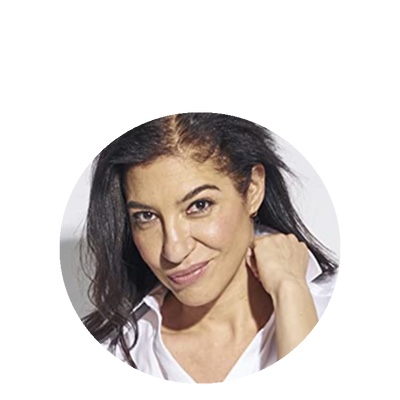 Juiced My Brain!
I really gained some new insights in prepping to write a screenplay by taking Tom's classes. He also really juiced my brain for both diving back into a draft and reviving an idea that I thought was a dead end. I find Tom to be an engaging and thoughtful teacher, upstanding and generous. Hoping he keeps teaching online so this work is available widely!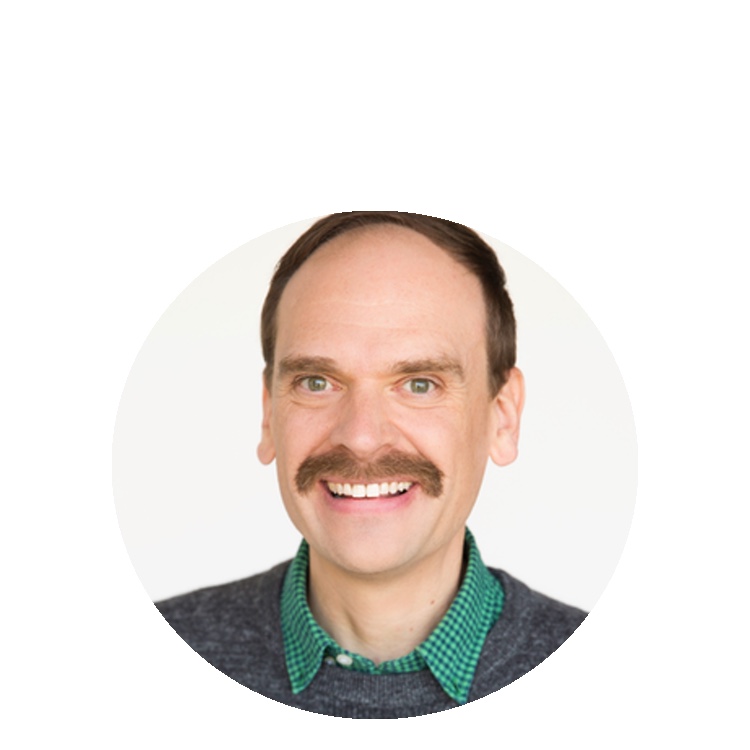 Writing Is Far Less Intimidating
From a novice writer's perspective (and I am very much a novice), Tom's class gave me a very clear "this is how you do this" understanding of how to write a movie. Tom's insight and point of view makes writing far less intimidating and gives you an understanding of just how much freedom you actually have to create something new and refreshing, all while using Tom's tools and formats that are proven and time-tested. This class helped. A lot.
Dave Theune, Actor, Los Angeles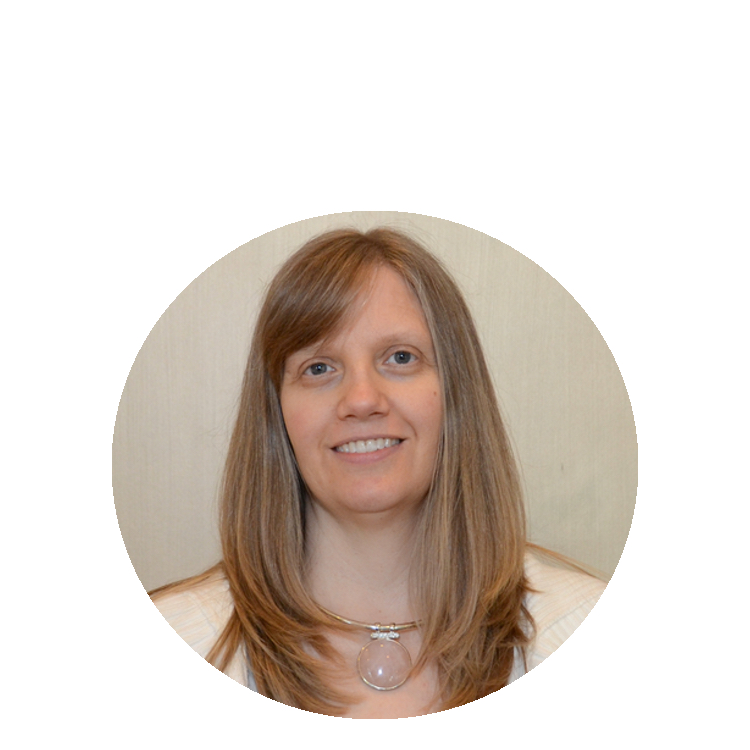 I Was Floundering...
I was floundering in the middle of writing a script, trying to hit all the structure points I had read about in screenwriting books. On page 110, and still only halfway through the script, I realized I needed some help. After taking Tom's classes, I successfully completed my first script (in 105 pages) and it placed in the top 30 of a major screenwriting contest and I optioned it. I couldn't have asked for a better result."
Carrie Fitch, Screenwriter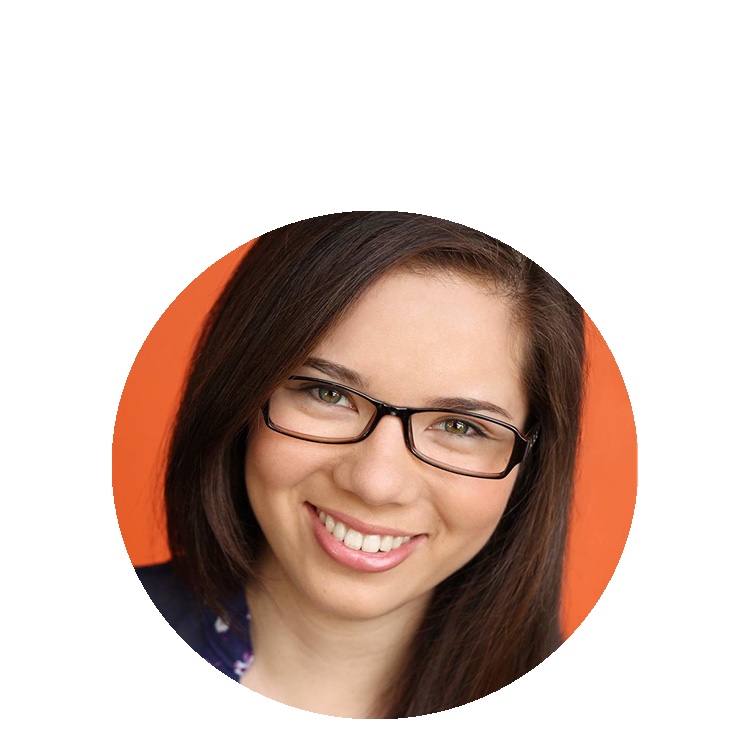 Careful and Supportive
I was fairly new to writing when I took Tom's class, and writing a movie by myself seemed impossible. But the way Tom breaks down writing movies demystifies the process, and makes it a little less scary to put your ideas into words. My favorite thing about the class is how careful and supportive Tom is about his student's ideas. He genuinely wants everyone to learn to write a good movie, which is what we did.
Kathy Yamamoto, Los Angeles, Actor/Writer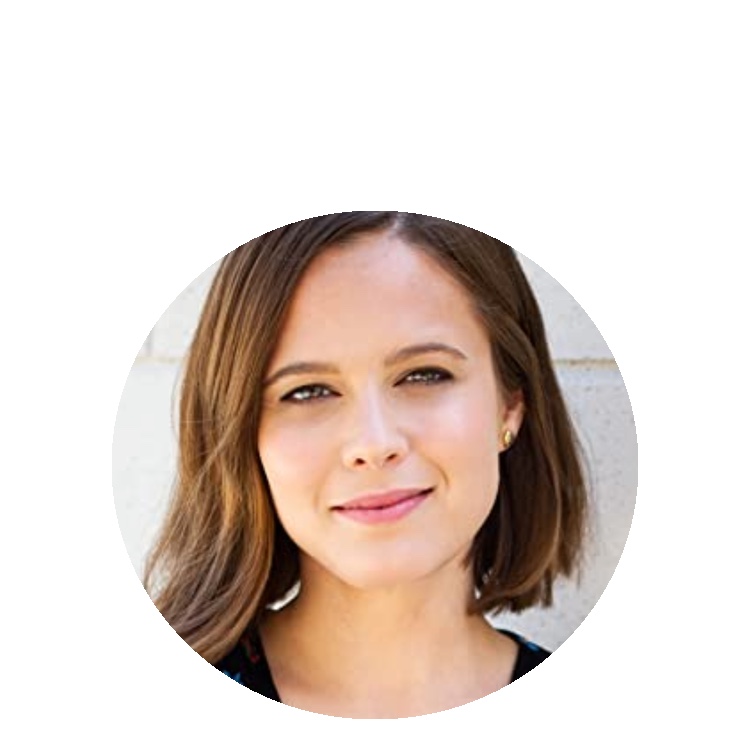 Accessible and Fun
I used to be really overwhelmed by even the thought of writing a screenplay, but after taking Tom's class this process was completely de-mystified and I gained concrete tools which allowed me to outline and write my own screenplay. My overwhelm went down and my productivity went up! Tom is able to break down screenplay structure in a way that is accessible and even fun.
Leah Henoch, Los Angeles, actor/writer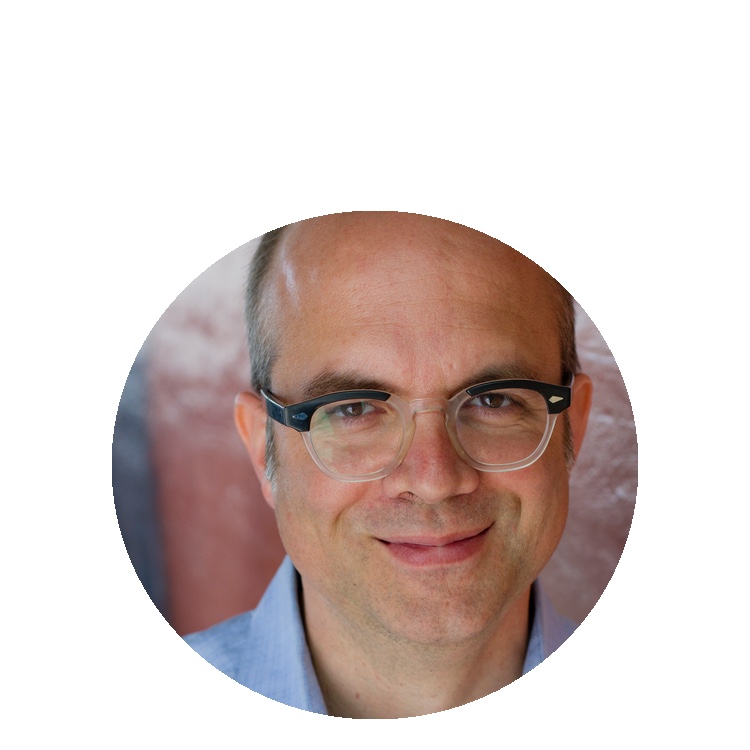 Really Demystified The Process
The vocabulary words, the terms, the tools and his outline. It is really fun and easy. He's thought a lot about just the way to teach this. He's obviously still very in touch with how intimidating it can be to finish one of these.
Before I took the class, I had not written any screenplays and I wrote one right after. And then I think I've written two since. So it really demystified the process in a nice way.
Will Hines, Actor, Author, "How To Be The Greatest Improvisor on Earth."
Other Services
In 2022 I am reserving time each Friday for individual coaching. While I recommend taking the Master Structure course first, individual coaching can be an important part of your development as a screenwriter.

Let's keep in touch
Subscribe to the mailing list and receive all the updates.
FREQUENTLY ASKED QUESTIONS
With all the screenwriting books and teachers out there, what makes you any different and how do we know you are even qualified to teach this?
Fair question. I have been writing professionally for 25 years and teaching for about 20. I love teaching and spend a lot of time thinking about how to do it better. My day job is writing screenplays. My 7th produced film WINCHESTER is now available on digital streaming and I have another film in production right now. We are hoping for another film in 2022. I would say about 50% of what I teach is just basic principles of storytelling explained in an easy to understand way, 25% is borrowed from great teachers but perhaps refined a bit more to simplify it, and the last 25% are elements that perhaps only I bring to a class. I believe this a unique approach that makes storytelling simpler and more empowering. 
Will this class cover screenwriting format?
It doesn't. Format works on two levels. There is the surface level of margins, indents, etc... that you can get anywhere for free (just plug 'screenplay format' into your favorite search engine.) Screenwriting software does a very good job with this, too. Then there is the more advanced level of making your script the best read possible by using all that nonsense to your advantage. That advanced level is worth a class all its own, and I call it the Improving The Read class. I have been teaching that class for years as well and hope to get it online in the near future.
Will have access to the class whenever I need it?
Yep! You will own the class in perpetuity through the teachable.com website. You will also have free access to any and all updates.